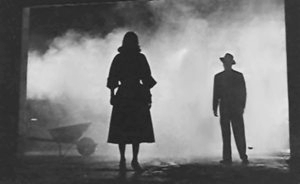 audio
---
LISTEN TO AUIO NOIR USING THIS PLAYER
Status: Server is BACK UP but was out for a while around 10 PM CDT on 4/15/2018, there was a server outage; this has happened twice in the last week so we are in contact with the software developers to try to prevent this happening again. THANKS FOR YOUR PATIENCE!
NEW PROGRAMS HAVE BEEN ADDED 8-18-17!
*The Adventures of Harry Lime (starring Orson Welles)*
*Crime Club*
*Crime and Peter Chambers*
-and-
*Crime Classics*
AND AS ALWAYS, THANKS FOR THE DONATIONS THAT KEEP AUDIO NOIR ON THE AIR!
CLICK HERE TO LISTEN TO AUDIO NOIR -USING iTUNES OR WINAMP - be sure to set your bookmark or favorite station!
Or CLICK HERE to listen using Windows Media Player, QuickTime, Real Audio Player, or VLC - be sure to set your bookmark or favorite station!
DONATIONS TO AUDIO NOIR ARE TAX DEDUCTIBLE AS OF NOVEMBER 17, 2017!!!!
Audio Noir is supported by the AUDIO ARTS FOUNDATION which is an IRS recognized 501(c)(3) nonprofit organization.
THANKS! to all the generous donors who are keeping Audio Noir on the air!
---
DOWNLOADS!
Click HERE for a page with some old time radio programs you can download and enjoy whenever you like.
---
AUDIO NOIR ON THE RADIO If you live in certain parts of Chicago, IL or Oak Creek, WI, you can hear AUDIO NOIR on your FM radio. THESE ARE VERY LOW-POWER, LIMITED RANGE SIGNALS- basically a few people are sending out Audio Noir using those little gizmos that let you listen to your iPod on an FM radio. Reception area is VERY LIMITED but there are people who have heard the signal; give it a try; tune around the bottom of the dial with your FM radio and if you hear BROADWAY IS MY BEAT etc then you've found us! Generally speaking these signals are 24 x 7, but sometimes they go off the air for necessary technical fiddling.

Please consider using your PayPal account to make a small donation so that Audio Noir can continue to pay for the stream server. Right now, we get a few donations a month ranging in size from $2 to $50, averaging a total of $45 a month over the last year. We have just expanded the capacity of the streaming service to 350 listeners; the cost to us for the streaming is now $55 a month. There are often more than 250 listeners, I am hopeful that between you it will be possible to raise the $55 a month needed. We used to break even, but with the recession, donations have really slowed. We need $55 a month to keep going, so please consider donating. To donate, click the PayPal button, or send check or money order to the address below. Thanks!


Or, if you prefer, you can send a donation to:


AUDIO NOIR

6525 N Clark St.

Chicago, IL 60626
---
Some generous listeners have requested a MONTHLY SUBSCRIPTION option. By clicking the button below you will set up a monthly $5.00 donation to Audio Noir. Be sure you understand that by clicking the SUBSCRIBE button you are agreeing to donate $5.00 per month until you cancel the donation. You may cancel at any time, of course.

---
If you are a subscriber and wish to unsubscribe, log into your PayPal account and navigate to the PREAPPROVED PAYMENTS section and delete the recurring payment to Audio Noir. Paypal has recently gone through a redesign and this may be difficult to find. If you have difficulty, please contact PayPal support, they will help you. PayPal used to provide an "UNSUBSCIBE" button but they no longer provide such a button, sorry. You can also do a Google Search on 'cancel a paypal subscription' which will give you lots of help with this procedure.

---
2119 tracks in playlist, average track length: 21:32
Playlist length: 761 hours 4 minutes 25 seconds
---
---

CLICK HERE TO SEND AUDIO NOIR AN EMAIL.
Click HERE for a Listing of the Program Sequence

---

Audio Noir comes to you from Chicago.

---

More Internet Radio Stations http://www.internet-radio.com

http://www.internet-radio.com