WOODWORKING CLASSES
ALL COURSES ARE ONE DAY A WEEK FOR 10 WEEKS EXCEPT FOR THOSE NOTED IN THE COURSE DESCRIPTIONS.
We teach WOOD JOINERY, the FINE ART of building with hardwood without reliance on screws or nails.
Using curricula and methods developed by the late Berthold Schwaiger
NO CLASSES AT THIS TIME
Fundamentals of Woodworking-101
This class offers students the opportunity to learn the basics of woodworking in a safe and structured environment. With a basic tool set, students will learn the skills needed to produce joints universal to all furniture. Through a series of hands-on exercises we will lay out and cut these joints, focusing on materials, layout, tool selection and care, proper tool use; working to acheive accuracy. The emphasis in this class is to lay a solid foundation for the use of handtools along with gaining the confidence essential to pursuing future projects.   No Prerequisite ($360 tuition )
Mondays, June 7 - Aug 9, 8:05pm - 10:30pm
Wednesdays, June 9 - Aug 11, 5:30pm - 7:55pm,
Wednesdays, June 9 - Aug 11, 8:05pm - 10:30pm
Thursdays, June 10 - Aug 12, 5:30pm - 7:55pm
Fridays, June 11 - Aug 13, 3:30pm - 5:55pm
Saturdays, June 12 - Aug 14, 10:00am - 12:30pm
Intro 101 Short Course NEW!
Short on time? Our introductory short course is condensed to a five week class. Each class will focus on a specific skill. Topics covered include proper use of saw, chisel, and plane. Basic layout and sharpening will also be covered as well. No Prerequisite ($180 tuition )
Tuesdays, July 6 - Aug 2, 8:00pm - 10:30pm 
Joinery -102
An application of the tools and techniques learned our Fundamentals course, students work towards completing a dovetailed box supported by a mortise and tenon stand. Finer points of accurate sawing and chiseling will be discussed, as well as plenty of tips and tricks sure to advance the standards to which we work. Students nearing completion of their projects will receive instruction on proper use of handplanes for fitting, finishing, and more. Students are expected to provide their own surfaced lumber along with utility knife, combination square, safety glasses, and hearing protection. Prerequisite: #101* Prerequisite can be waived if sufficient skill is demonstrated ($360 tuition )
Mondays, June 7 - Aug 9, 5:30pm - 7:55pm
Saturdays, June 12 - Aug 14, 12:30pm - 3:00pm


Cabinets-103
Most any piece of furniture can be reduced to a box or a combination of boxes. A simple wall cabinet will be our introduction to building a carcass to which we add shelves, a door and embellishments. It is in this class we will be introduced to using the tablesaw for cutting parts to accurate dimensions, as well as  for creating the dados and rabbets necessary for our shelves and the cabinet back. Hand tools will be used for cutting the dovetails that join the carcass; mortise and tenons will join our door. An introduction to applying finishes will be addressed in this class with an emphasis on nontoxic finishes such as milk paint and oil/wax blends.Students can take part in the design process by choosing the style and proportions of some features and by providing their choice of knobs and hinges. Prerequisite: #102* Prerequisite can be waived if sufficient skill is demonstrated ($360 tuition )

Saturdays, June 12 - Aug 14, 3:00pm - 5:30pm
Thursdays, July 1- Sept 2, 8:00pm - 10:30pm 
Tables-104
Building upon the 101-103 curriculum, students familiar with the foundations of furniture construction are given the opportunity to take on the design process by way of choosing the size, proportions, and possible embellishments of a small table consisting of a top, four legs and 2 pairs each of aprons and stretchers. New skills introduced include machined tenons, and an introduction to four-squaring lumber with the planer, joiner, and table saw. Students are expected to make their own cuts on the tablesaw, and provide all materials needed for class. With the completion of 104, students should now have a sound foundation on which begin designing and building their own furniture.
Prerequisite: #103 *Prerequisite can be waived if sufficient skill is demonstrated ($350 tuition)
THIS CLASS CAN BE SCHEDULED IF THERE ARE SUFFICIENT STUDENTS; CALL AN INSTRUCTOR TO REGISTER YOUR INTEREST
Introduction to Woodturning - 110
Through a series of demonstrations, hands-on exercises, and lots of projects, students will receive a full introduction to the craft of woodturning. This course will cover all the basics including lathe safety, tool selection and care, and a wide range of techniques. Beginning with spindle turning and ending with an introduction to faceplate and bowl turning, this course has it all. Advanced students should contact an instructor.
Prerequisite: NONE ($350 tuition + $25 tool rental fees)
Tuesdays, June 8 - Aug 10, 8:05pm - 10:30pm
Saturdays, June 12 - Aug 14, 12:05pm - 2:30pm


Bowl Turning I- 120A
Students will learn the fast and exciting process of turning wooden bowls, then make a few. Watch the shavings fly as you turn a chunk of fresh wood into a one-of-a-kind functional piece of art. This course will cover a wide array of methods, and is open to beginners while very useful for those with fundamental knowledge. Advanced students should contact an instructor. Prerequisite: NONE ($350 +$25 tool rental fees )
Next session of this class starts In July, check back soon for exact start date.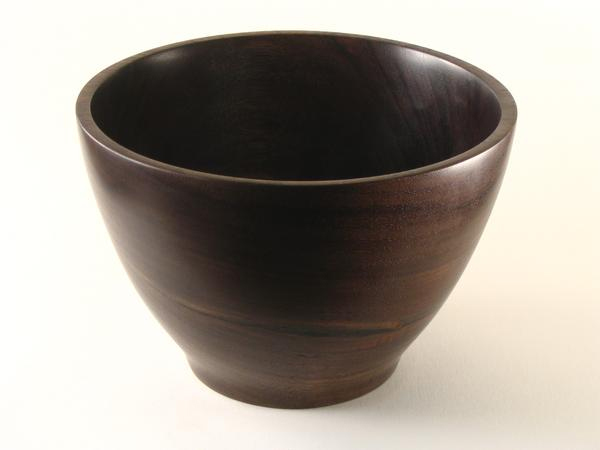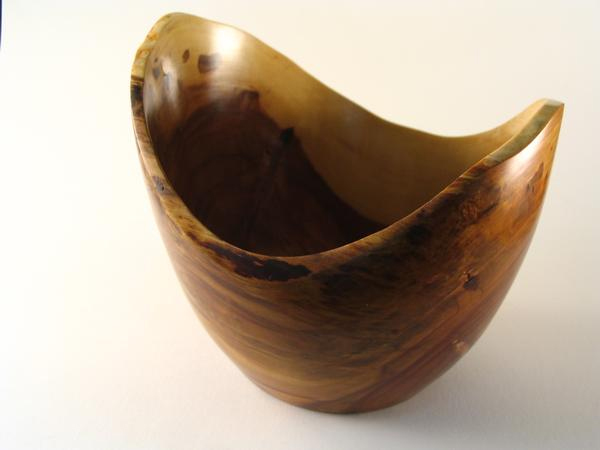 Examples of turned bowls made in our shop
A complete set of turning tools is provided for the tool rental fee of $25.
Independent Study: Advanced Woodworking Project -201

The advanced level woodworking courses put the basic woodworking techniques learned in the introductory courses to work. The ultimate goal being to create gallery quality furniture and functional objects. Students will employ these skills to take raw wood from design concept to completion, including the use of stains and finishes. By the end of each course, each student will walk away with at least one complete finished work, and a broader knowledge and appreciation of woodworking.
This course can also be a CUSTOM CLASS tailored to meet specific education and practice wishes of a specific group of students. Please contact us with your ideas in this regard and we will tailor a class for an appropriate group of intermediate-level woodworkers.
Courses include demonstrations and discussions of advanced woodworking techniques both related and unrelated to the main project. Discussions Cover relative properties of different species of woods, types of glues, and finishing products. There will also be further discussion of the inner structure of wood in general and how it affects design and construction concerns. Students may be required to do research outside of class for their project.
In advanced level woodworking courses students are highly encouraged to use the Bauhaus Woodshop outside of class. This is to promote familiarity with the workshop space, build confidence in using the tools, and move towards working independently. For this purpose Open Shop hours are held throughout the week. During open shop hours a Bauhaus professor is always on site to oversee that safe working practices are being employed, and to assist students with technical and conceptual issues. Prerequisite: 104* Prerequisite can be waived if sufficient skill is demonstrated ($360 tuition )
CONTACT US TO SET UP A CUSTOM SCHEDULE FOR YOU.
---
NO OPEN SHOP TIME
AT Bauhaus Woodshop
Persons with experience in using power tools (Class 103 and above or otherwise demonstrated to have sufficient skill) may use the shop facilities when classes are in session for $7.00 per hour to work on independent projects. See instructors(s) for details.
SHOP - OTHER TIMES BY ARRANGEMENT- PLEASE CALL OR SEE AN INSTRUCTOR
---
Enrollments canceled up to two (2) weeks before class term begins (June 7, 2010) will be refunded. No refunds for cancellation less than two weeks before class term (June 7, 2010) begins or during ongoing class session.
---
ADMISSIONS POLICY
The Bauhaus Woodshop, NFP shall not deny admission to any person who applies and is unable to pay tuition.
NOTICE OF NONDISCRIMINATORY POLICY

AS TO STUDENTS

The Bauhaus Woodshop, NFP admits students of any race, color, national and ethnic origin to all the rights, privileges, programs, and activities generally accorded or made available to students at the school. It does not discriminate on the basis of race, color, national and ethnic origin in administration of its educational policies, admissions policies, or any other programs of every kind and nature the school may offer.